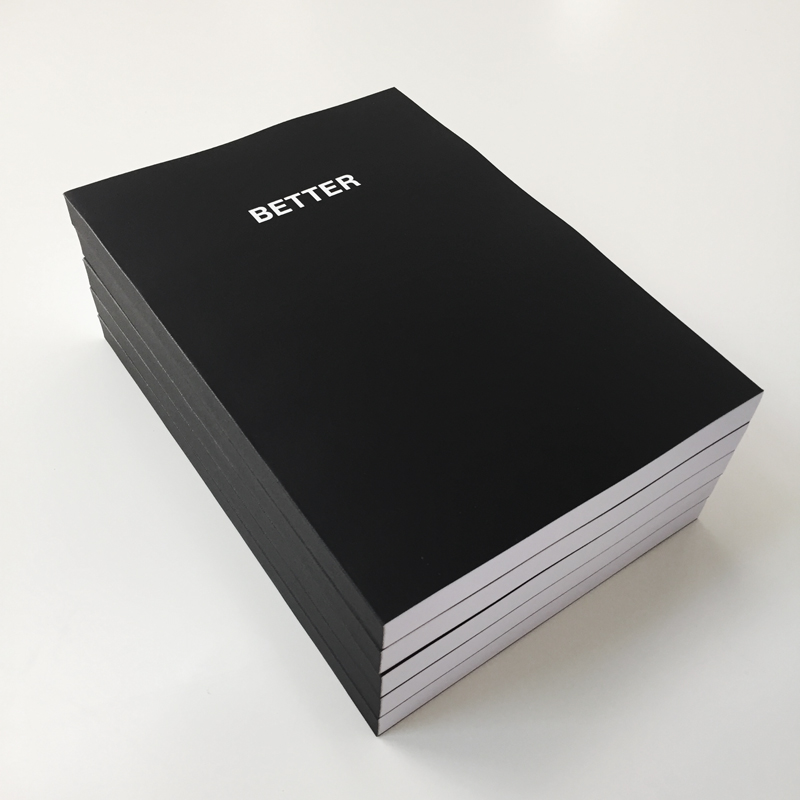 January 31, 2018 / Daisy, News
What is better?
What is better? Whose better? And who gets to decide? I spent the last four years asking these questions in my PhD by project at London's Royal College of Art in the Design Interactions, and I'm delighted that I passed my viva with no corrections in November 2017! Through my projects and interventions in synthetic biology, I used design to to question better, opening up the possibility of alternative dreams.
I'm now looking to publish "Better" and start making projects again. If you have project ideas, want me to come and talk about "better", or want to find out more, please get in touch.
September 13, 2016 / Daisy, Events
London Design Festival 2016
I'm looking forward to doing two talks at this month's London Design Festival, taking a little time out from my PhD write-up (6 months to go!).
This Saturday, I'll be talking about my favourite design topic, turning Shit into Gold with radical design expert Cat Rossi and Luca Cipelletti, the director of Italy's extraordinary Museo della Merda aka The Shit Museum. The talk is part of Dirty Furniture Magazine's festival exhibition, Toilet Break. Free tickets here.
As part of the Global Design Forum hosted at the V&A Museum, I'll be joining curator Rory Hyde and Anders Sandberg of Oxford University's Future of Humanity Institute to discuss Imagination for the Future, exploring different methods to project into our future. Tickets here. August 5, 2015 / Daisy, Events, News
Knotty Objects: Steak Shortie
For Knotty Objects, the first MIT Media Lab Design Summit, I was set a challenge by the conference curators, Paola Antonelli, Kevin Slavin and Neri Oxman to 'captain' a team to make a short provocation about in vitro meat. Along the way, we discovered that the steak incorporated all the hallmarks of a knotty object, a term coined for the summit. Working with New York based production comapny m ss ng p eces, who were commissioned to make four shorties in all (bitcoin, brick, steak and phone) and in vitro meat speculative designer, Koert Van Mensvoort, our provocation attempts to move away from the existing discussions around the palatibility of in vitro meat, and instead to delve into the complex discussion around sustainability, human desire and industrial capitalism that drives the meat industry. Many different agendas. In three minutes.
The shortie was a provocation for the panel New Dimensions in Organic Design (video) moderated by Alexandra Midal, where we discussed the design of life with scientist Kevin Esvelt from Harvard's Wyss Institute, and Isha Datar of New Harvest, a not-for-profit that supports in vitro meat as a future industry.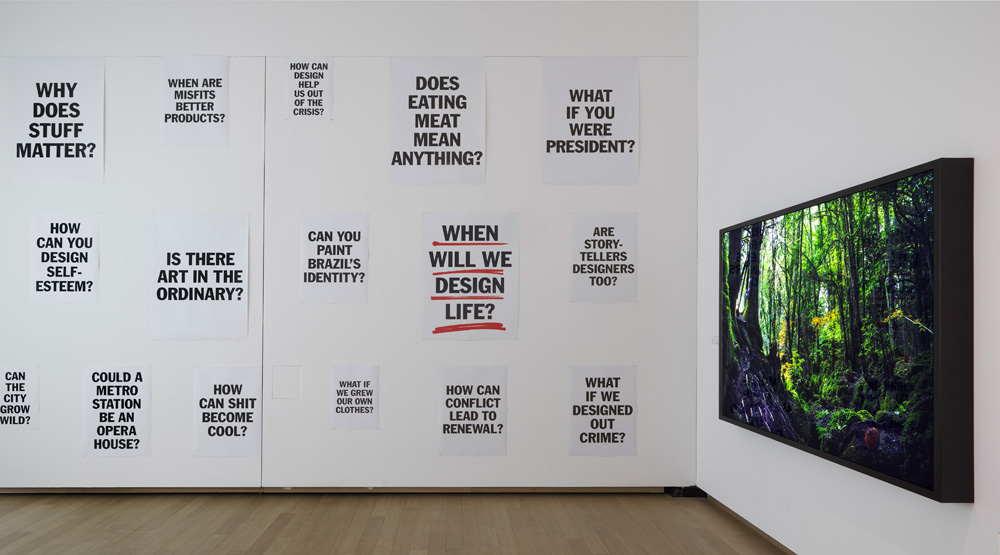 July 10, 2015 / Events
What Design Can Do!
Designing for the Sixth Extinction at What Design Can Do, Stedelijk Museum, Amsterdam.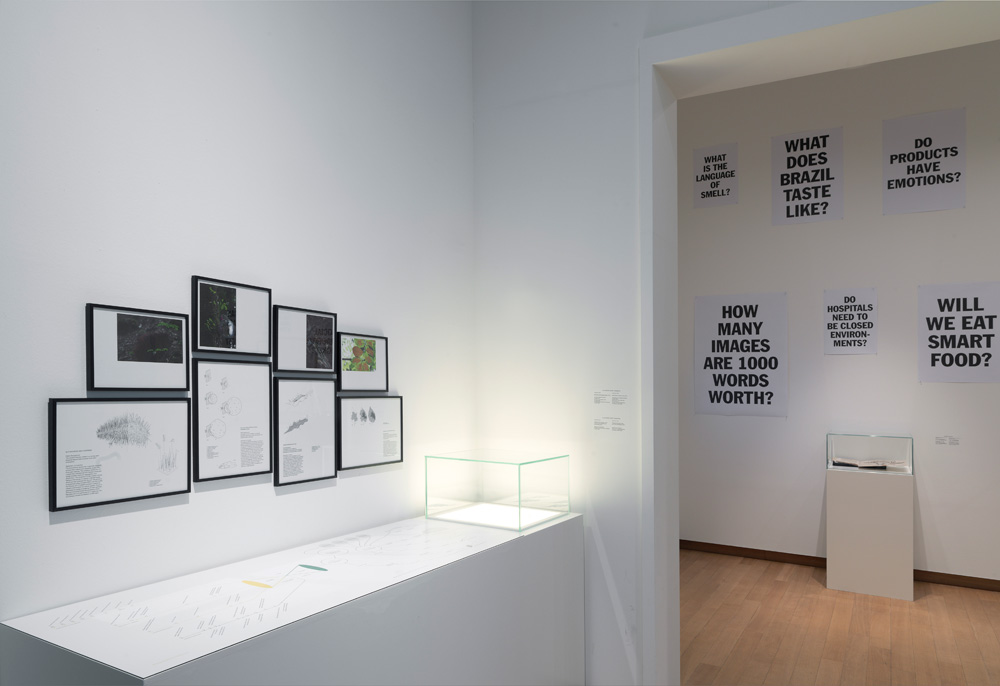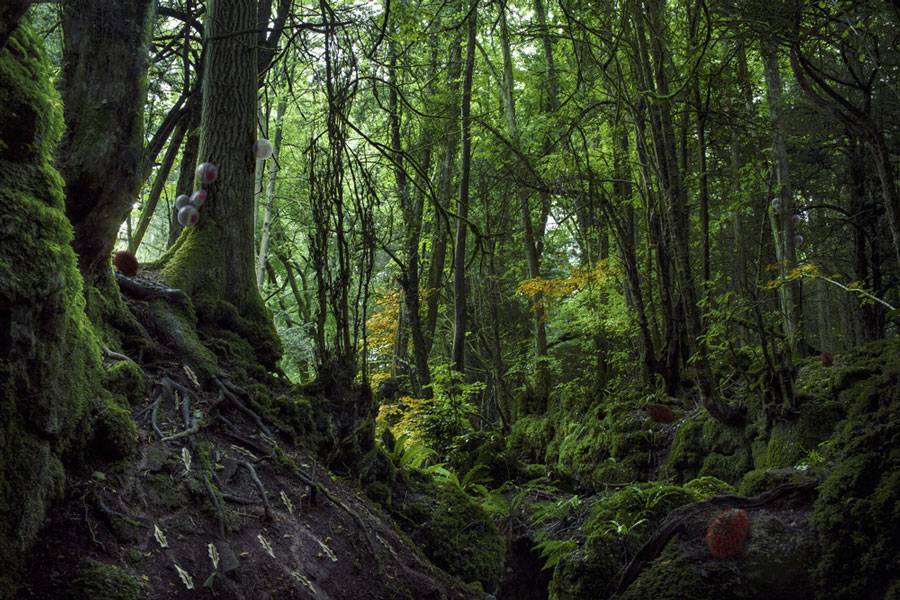 March 16, 2015 / Studio, Daisy, News
Designs of the Year 2015 Nomination

Designing for the Sixth Extinction has been nominated for the prestigious Designs of the Year Awards by London's Design Museum. One of 76 nominations, Designs of the Year "celebrates design that promotes or delivers change, enables access, extends design practice or captures the spirit of the year." Design experts, practitioners and academics from across the world are asked by the Design Museum to suggest potential projects, from which the museum has selected 76 for nomination and display in the exhibition. A specially selected jury chooses a winner for each category and an overall winner. This is the second time that my work has been nominated for Designs of the Year, with E. chromi featured in the 2011 exhibition. The work will be part of the Designs of the Year exhibition at the Design Museum from March 25th 2015 to August.
< NEWER POSTS
OLDER POSTS >
Photograph: Gert Jan van Rooij.
Photograph: Gert Jan van Rooij.