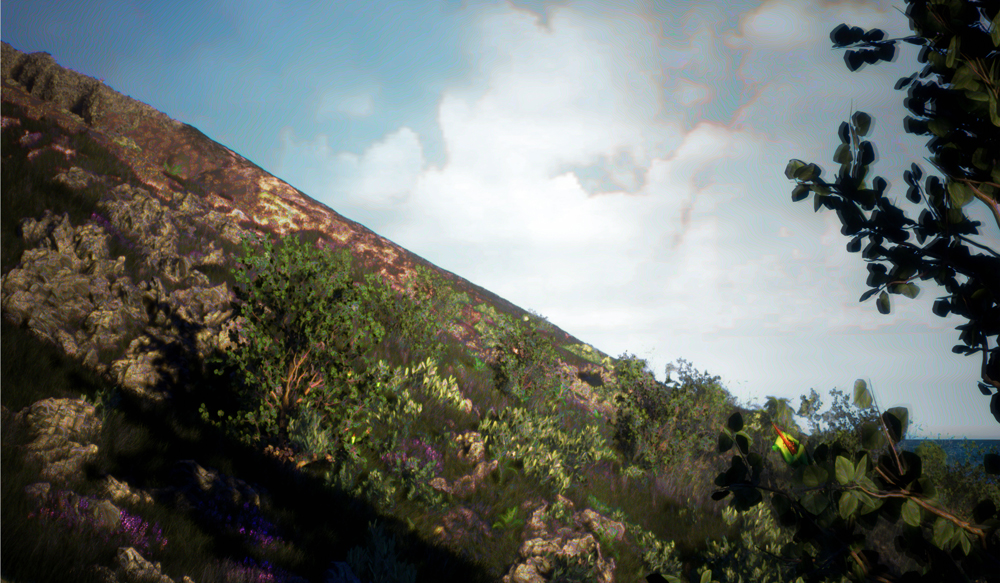 February 18, 2019 / Studio, Events, News
Resurrecting the Sublime launches at Centre Pompidou, Paris
Resurrecting the Sublime, a major new collaborative project, launches today in the exhibition La Fabrique du Vivant, curated by Marie-Ange Brayer, at the Centre Pompidou, Paris. The project is a collaboration between Alexandra Daisy Ginsberg, Sissel Tolaas, and an interdisciplinary team of researchers and engineers from the biotechnology company Ginkgo Bioworks, led by Creative Director Dr. Christina Agapakis, with the support of IFF Inc. You can read more about the project here.
At the Centre Pompidou, a 1m x1m suspended smell hood diffuses the smell of the extinct Hibiscadelphus wilderianus Rock, which was lost around 1912 as its habitat on ancient lava fields on the southern slopes of Mount Haleakala, Maui, Hawaii, was destroyed by colonial cattle ranching. Using DNA extracted from a pressed flower specimen from Harvard University's Herbarium, Ginkgo's scientists predicted and then resynthesized gene sequences that encode for fragrance-producing enzymes. From this information, Tolaas reconstructed the flowers' smells. While we know which smell molecules the flower may have produced, the amounts are also lost. Thus, fragments of the smell mix in the hood: there is no "exact" smell. The lost landscape is reduced to its geology (a large lava boulder, as found on the slopes of Mount Haleakala), and the flower's smell: the human connects the two, and in contrast to a natural history museum, the human becomes the specimen on view.
The work will appear in a number of exhbitions this year, in different iterations and with different flowers. For more information, visit resurrectingthesublime.com.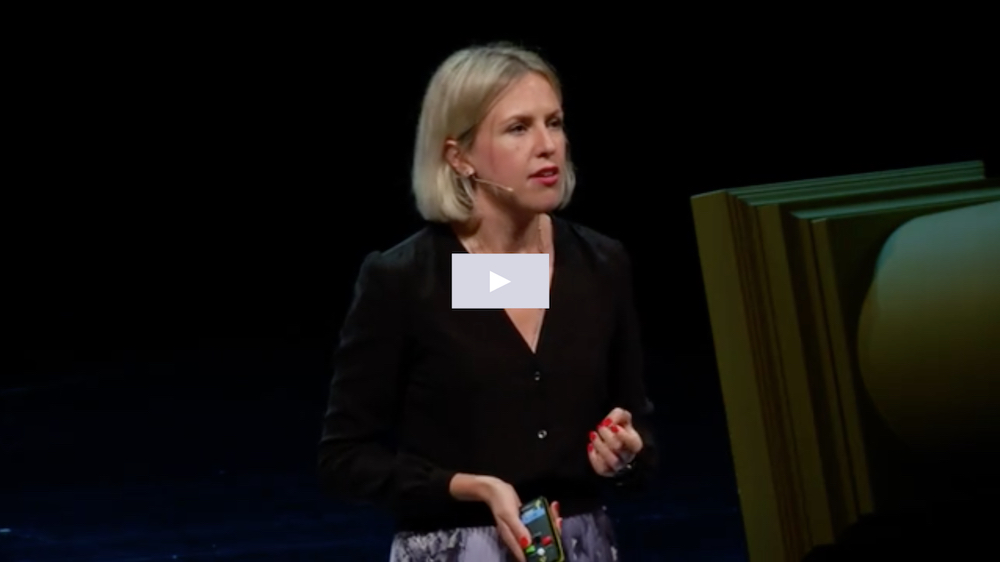 September 13, 2018 / Daisy, Events
The Conference
I spoke at The Conference Malmö last week as part of a panel on Designing Nature, and introduced some of the new projects we're working on in the studio... check out the talk here.
September 13, 2016 / Daisy, Events
London Design Festival 2016
I'm looking forward to doing two talks at this month's London Design Festival, taking a little time out from my PhD write-up (6 months to go!).
This Saturday, I'll be talking about my favourite design topic, turning Shit into Gold with radical design expert Cat Rossi and Luca Cipelletti, the director of Italy's extraordinary Museo della Merda aka The Shit Museum. The talk is part of Dirty Furniture Magazine's festival exhibition, Toilet Break. Free tickets here.
As part of the Global Design Forum hosted at the V&A Museum, I'll be joining curator Rory Hyde and Anders Sandberg of Oxford University's Future of Humanity Institute to discuss Imagination for the Future, exploring different methods to project into our future. Tickets here.
August 5, 2015 / Daisy, Events, News
Knotty Objects: Steak Shortie
For Knotty Objects, the first MIT Media Lab Design Summit, I was set a challenge by the conference curators, Paola Antonelli, Kevin Slavin and Neri Oxman to 'captain' a team to make a short provocation about in vitro meat. Along the way, we discovered that the steak incorporated all the hallmarks of a knotty object, a term coined for the summit. Working with New York based production comapny m ss ng p eces, who were commissioned to make four shorties in all (bitcoin, brick, steak and phone) and in vitro meat speculative designer, Koert Van Mensvoort, our provocation attempts to move away from the existing discussions around the palatibility of in vitro meat, and instead to delve into the complex discussion around sustainability, human desire and industrial capitalism that drives the meat industry. Many different agendas. In three minutes.
The shortie was a provocation for the panel New Dimensions in Organic Design (video) moderated by Alexandra Midal, where we discussed the design of life with scientist Kevin Esvelt from Harvard's Wyss Institute, and Isha Datar of New Harvest, a not-for-profit that supports in vitro meat as a future industry.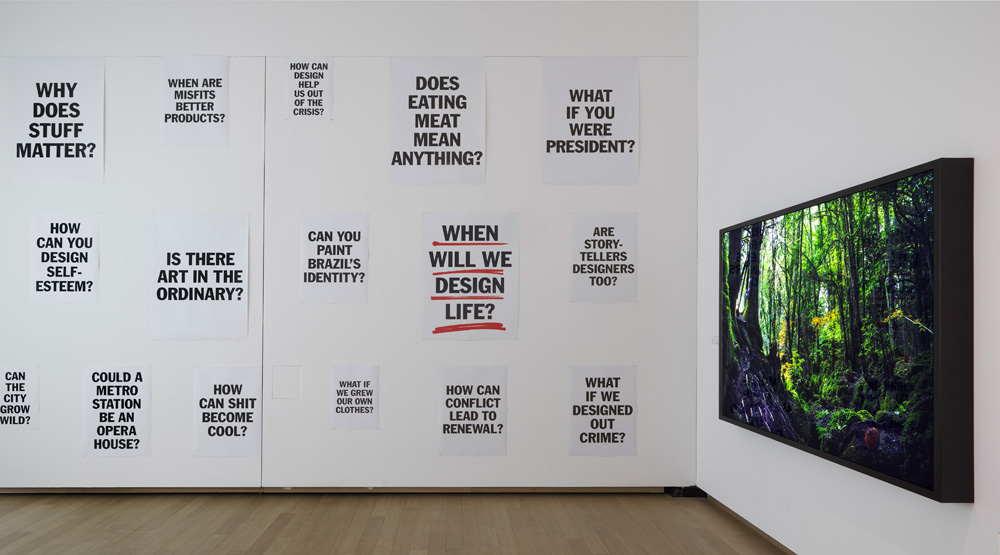 July 10, 2015 / Events
What Design Can Do!
Designing for the Sixth Extinction at What Design Can Do, Stedelijk Museum, Amsterdam.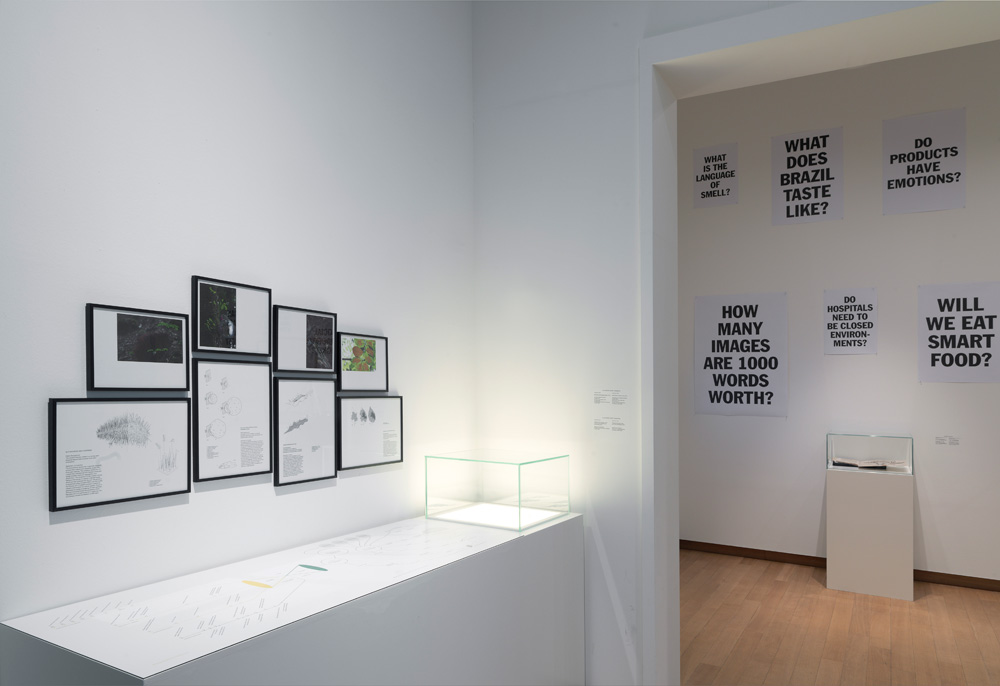 OLDER POSTS >
Digital reconstruction of the extinct Hibiscadelphus wilderianus Rock on the southern slopes of Mount Haleakala, Maui, Hawaii, around the time of its last sighting in 1912. © Alexandra Daisy Ginsberg.
Photograph: Gert Jan van Rooij.
Photograph: Gert Jan van Rooij.