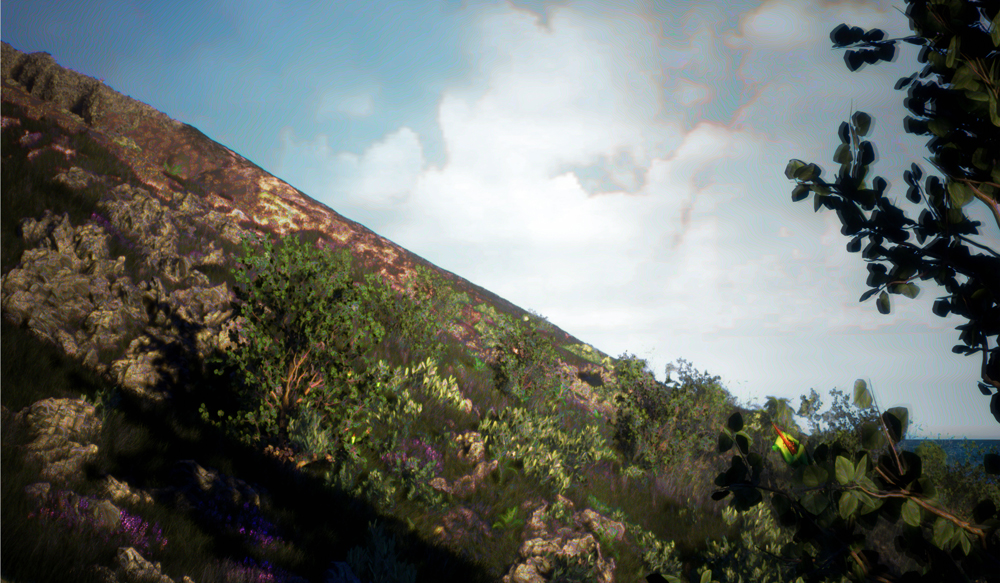 February 18, 2019 / Studio, Events, News
Resurrecting the Sublime launches at Centre Pompidou, Paris
Resurrecting the Sublime, a major new collaborative project, launches today in the exhibition La Fabrique du Vivant, curated by Marie-Ange Brayer, at the Centre Pompidou, Paris. The project is a collaboration between Alexandra Daisy Ginsberg, Sissel Tolaas, and an interdisciplinary team of researchers and engineers from the biotechnology company Ginkgo Bioworks, led by Creative Director Dr. Christina Agapakis, with the support of IFF Inc. You can read more about the project here.
At the Centre Pompidou, a 1m x1m suspended smell hood diffuses the smell of the extinct Hibiscadelphus wilderianus Rock, which was lost around 1912 as its habitat on ancient lava fields on the southern slopes of Mount Haleakala, Maui, Hawaii, was destroyed by colonial cattle ranching. Using DNA extracted from a pressed flower specimen from Harvard University's Herbarium, Ginkgo's scientists predicted and then resynthesized gene sequences that encode for fragrance-producing enzymes. From this information, Tolaas reconstructed the flowers' smells. While we know which smell molecules the flower may have produced, the amounts are also lost. Thus, fragments of the smell mix in the hood: there is no "exact" smell. The lost landscape is reduced to its geology (a large lava boulder, as found on the slopes of Mount Haleakala), and the flower's smell: the human connects the two, and in contrast to a natural history museum, the human becomes the specimen on view.
The work will appear in a number of exhbitions this year, in different iterations and with different flowers. For more information, visit resurrectingthesublime.com.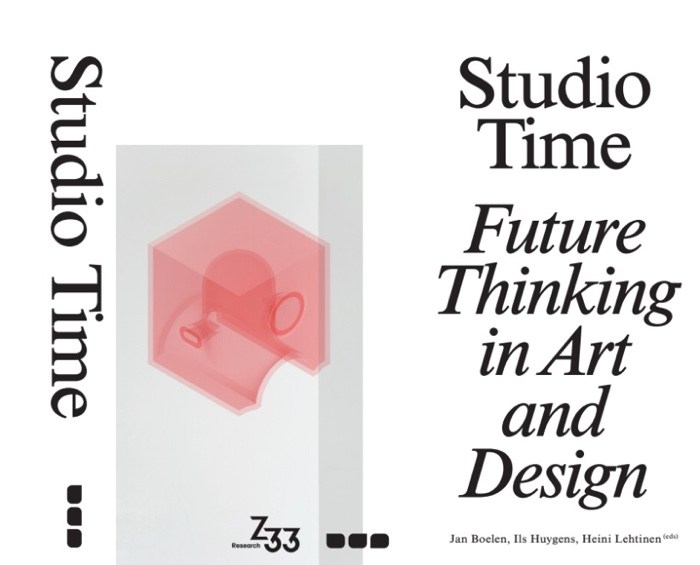 November 27, 2018 / Daisy, News
Studio Time: Future Thinking in Art and Design - now available!
Daisy contributed a chapter on "Critical Imaginaries to this essential new book about imagining about the future, edited by Jan Boelen, Ils Huygens, and Heini Lehtinen. Buy it here!
"The ability to use imagination to envision future needs is crucial in art, design and architecture. Future thinking and making require the capacity to create narratives for near and far futures and to compose proposals to meet the imagined needs of the future. Future-oriented creative practices also require future literacy—understanding the temporal continuum in which future-oriented work is created and being aware of the underlying incentives, motivations and structures of works, commissioned or self-initiated. Similarly, viewing or consuming speculative creative works requires some level of understanding of the context of the works.
Studio Time: Future Thinking in Art and Design approaches these questions with essays from international design and art thinkers, a number of shorter essays and a selection of art, design and architecture projects. The book consists of three parts that each focus on future fictions in art and design from different perspectives: future fictions and imagination in creative practices, future literacy and future ethics. Each part consists of two essays, two reflective contributions from artists and designers and selected projects from practitioners around the world.
The book is a closing chapter of Studio Future, which is one of the research studios developed by Belgium-based Z33 House for Contemporary Art. Since 2012, Studio Future has focused on a variety of aspects of future-oriented art and design practices through different research and exhibition projects, accompanied by online and offline publications."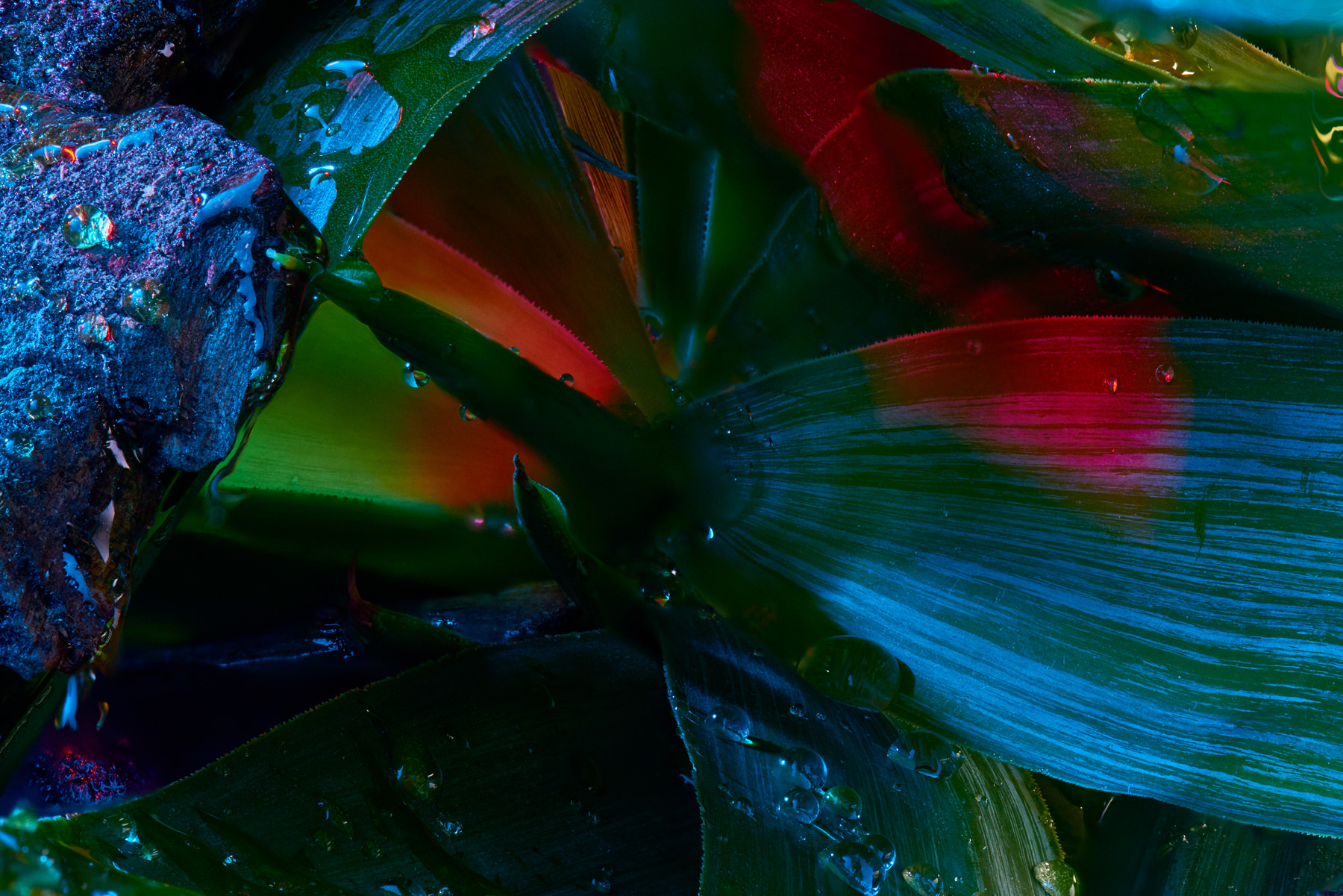 September 20, 2018 / Daisy, News
Other Biological Futures
Announcing Issue 4 of the Journal of Design and Science, co-edited by Dr. Alexandra Daisy Ginsberg and designer Natsai Audrey Chieza! "Other Biological Futures" looks at biodesign—the design of, with, or from biology. Biodesign is being promoted by scientists and designers as an ecological remedy, a technological challenge, an economic opportunity, and a manufacturing and industrial revolution. This issue of JoDS asks whether biodesign in practice really can make things better, and change things for the good.
In Issue 4, we identify difficulties that we see emerging in contemporary biodesign, and open up new directions for investigation. Initiating conversations between scientists, designers, curators, artists, bioengineers, activists, historians, and more, all who are somehow other to each other, the issue reveals complex issues in biodesign around the world. We'll release the conversations serially as we consider different kinds of colonisation in biodesign, raise ethical issues in designing living matter and, hopefully, reach beyond our networks and cultures to encourage the imagination of other biological futures.
The journal is a joint venture of the MIT Media Lab and the MIT Press, and is hosted on PubPub, a platform for open peer review and free exchange of ideas. We encourage you to submit a peer review of a conversation that inspires or challenges you and to posit your own ideas using the submission form on the JoDS website.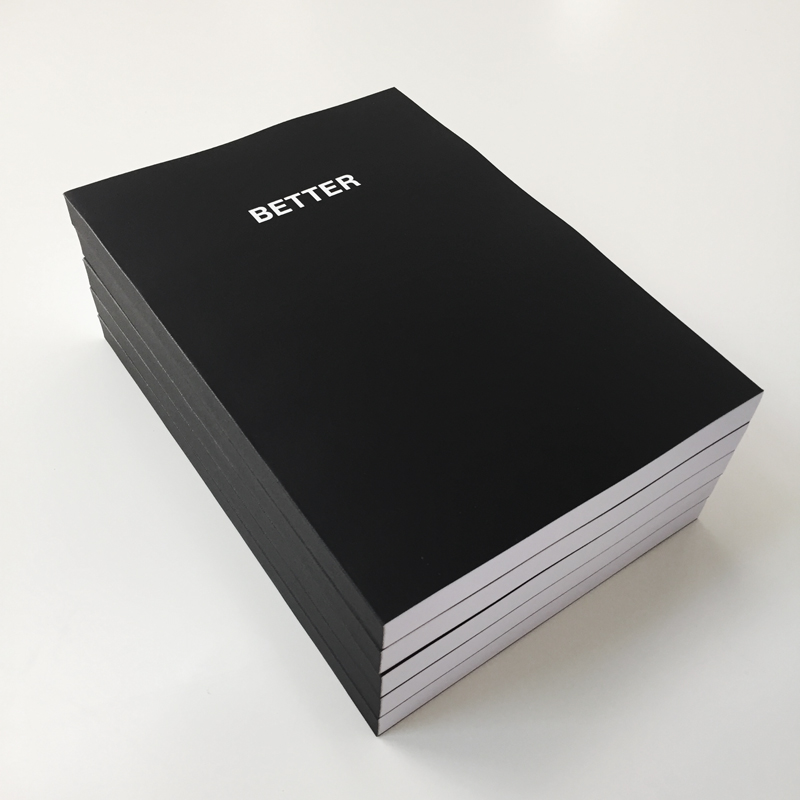 January 31, 2018 / Daisy, News
What is better?
What is better? Whose better? And who gets to decide? I spent the last four years asking these questions in my PhD by project at London's Royal College of Art in the Design Interactions, and I'm delighted that I passed my viva with no corrections in November 2017! Through my projects and interventions in synthetic biology, I used design to to question better, opening up the possibility of alternative dreams.
I'm now looking to publish "Better" and start making projects again. If you have project ideas, want me to come and talk about "better", or want to find out more, please get in touch.
August 5, 2015 / Daisy, Events, News
Knotty Objects: Steak Shortie
For Knotty Objects, the first MIT Media Lab Design Summit, I was set a challenge by the conference curators, Paola Antonelli, Kevin Slavin and Neri Oxman to 'captain' a team to make a short provocation about in vitro meat. Along the way, we discovered that the steak incorporated all the hallmarks of a knotty object, a term coined for the summit. Working with New York based production comapny m ss ng p eces, who were commissioned to make four shorties in all (bitcoin, brick, steak and phone) and in vitro meat speculative designer, Koert Van Mensvoort, our provocation attempts to move away from the existing discussions around the palatibility of in vitro meat, and instead to delve into the complex discussion around sustainability, human desire and industrial capitalism that drives the meat industry. Many different agendas. In three minutes.
The shortie was a provocation for the panel New Dimensions in Organic Design (video) moderated by Alexandra Midal, where we discussed the design of life with scientist Kevin Esvelt from Harvard's Wyss Institute, and Isha Datar of New Harvest, a not-for-profit that supports in vitro meat as a future industry.
OLDER POSTS >
Digital reconstruction of the extinct Hibiscadelphus wilderianus Rock on the southern slopes of Mount Haleakala, Maui, Hawaii, around the time of its last sighting in 1912. © Alexandra Daisy Ginsberg.
Image: Justinas Vilutis.