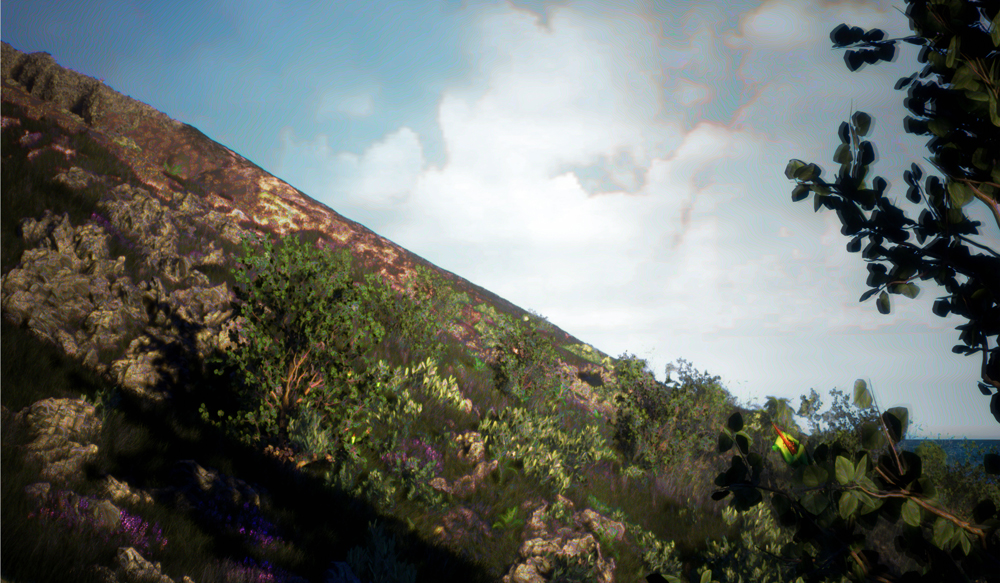 February 18, 2019 / Studio, Events, News
Resurrecting the Sublime launches at Centre Pompidou, Paris
Resurrecting the Sublime, a major new collaborative project, launches today in the exhibition La Fabrique du Vivant, curated by Marie-Ange Brayer, at the Centre Pompidou, Paris. The project is a collaboration between Alexandra Daisy Ginsberg, Sissel Tolaas, and an interdisciplinary team of researchers and engineers from the biotechnology company Ginkgo Bioworks, led by Creative Director Dr. Christina Agapakis, with the support of IFF Inc. You can read more about the project here.
At the Centre Pompidou, a 1m x1m suspended smell hood diffuses the smell of the extinct Hibiscadelphus wilderianus Rock, which was lost around 1912 as its habitat on ancient lava fields on the southern slopes of Mount Haleakala, Maui, Hawaii, was destroyed by colonial cattle ranching. Using DNA extracted from a pressed flower specimen from Harvard University's Herbarium, Ginkgo's scientists predicted and then resynthesized gene sequences that encode for fragrance-producing enzymes. From this information, Tolaas reconstructed the flowers' smells. While we know which smell molecules the flower may have produced, the amounts are also lost. Thus, fragments of the smell mix in the hood: there is no "exact" smell. The lost landscape is reduced to its geology (a large lava boulder, as found on the slopes of Mount Haleakala), and the flower's smell: the human connects the two, and in contrast to a natural history museum, the human becomes the specimen on view.
The work will appear in a number of exhbitions this year, in different iterations and with different flowers. For more information, visit resurrectingthesublime.com.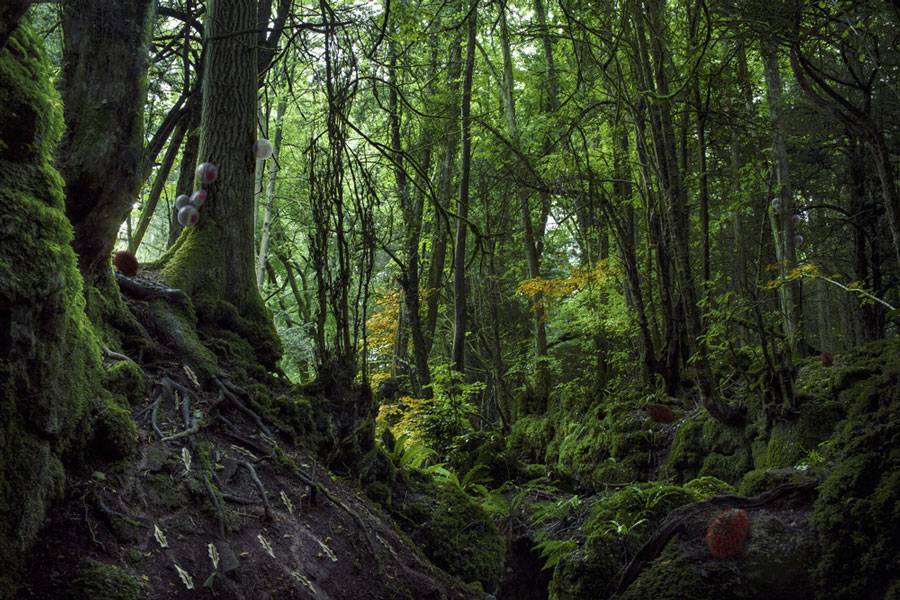 March 16, 2015 / Studio, Daisy, News
Designs of the Year 2015 Nomination

Designing for the Sixth Extinction has been nominated for the prestigious Designs of the Year Awards by London's Design Museum. One of 76 nominations, Designs of the Year "celebrates design that promotes or delivers change, enables access, extends design practice or captures the spirit of the year." Design experts, practitioners and academics from across the world are asked by the Design Museum to suggest potential projects, from which the museum has selected 76 for nomination and display in the exhibition. A specially selected jury chooses a winner for each category and an overall winner. This is the second time that my work has been nominated for Designs of the Year, with E. chromi featured in the 2011 exhibition. The work will be part of the Designs of the Year exhibition at the Design Museum from March 25th 2015 to August.
Digital reconstruction of the extinct Hibiscadelphus wilderianus Rock on the southern slopes of Mount Haleakala, Maui, Hawaii, around the time of its last sighting in 1912. © Alexandra Daisy Ginsberg.