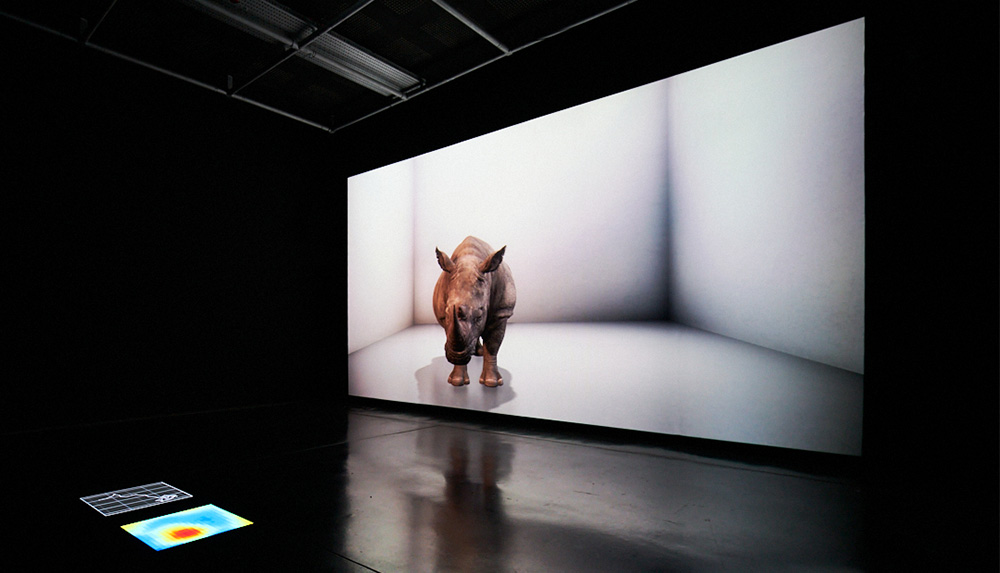 The Substitute explores a paradox: our preoccupation with creating new life forms, while neglecting existing ones. A northern white rhino is digitally brought back to life, informed by developments in the human creation of artificial intelligence (AI).
Edition of 5 + 1AP.
Paired video installation with sound; 6 min 18 secs.
Price on application.


COLLECTIONS

Cooper Hewitt Smithsonian Design Museum
The Substitute at "And Say the Animal Responded?", 2020, FACT Liverpool. Photograph: Rob Battersby.