Project
2014
Commissioned by Dezeen & MINI Frontiers, Design Junction, London Design Festival, September 17-21 2014.

Supported by SynbiCITE, Imperial College London.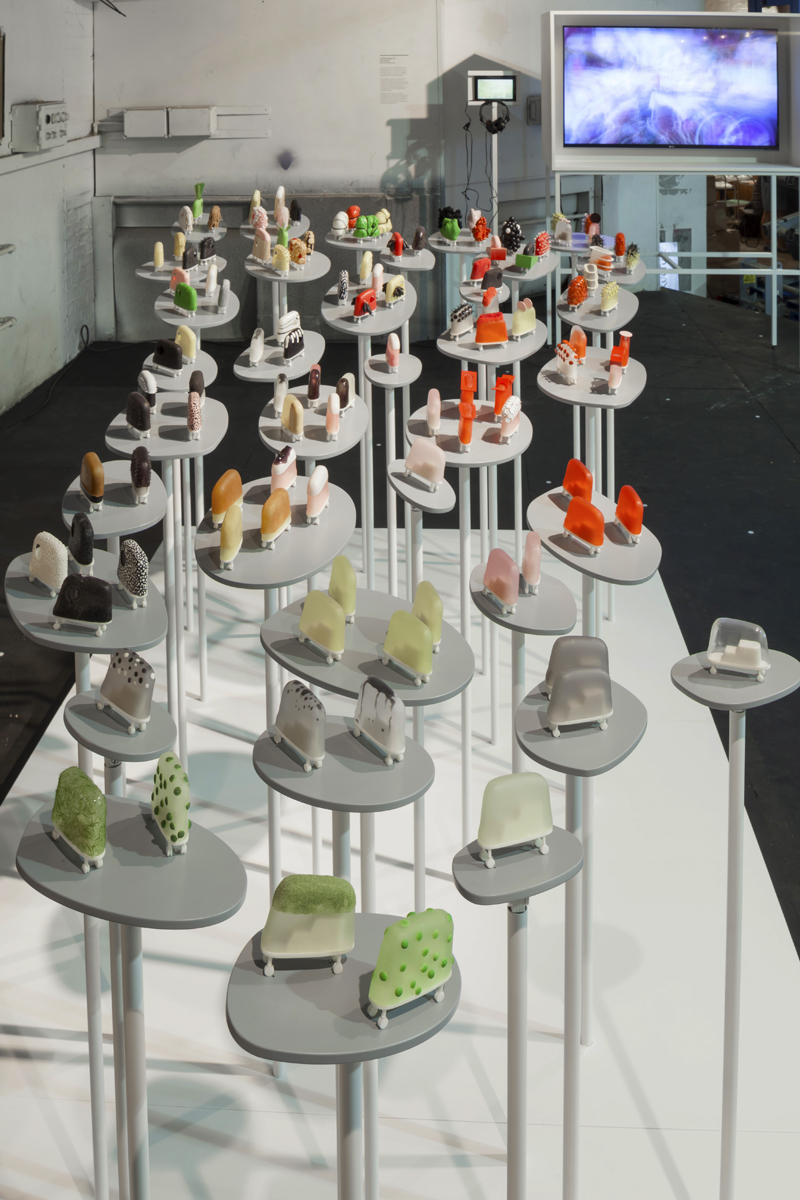 Scientists working in the emerging field of synthetic biology are genetically engineering living organisms to find new ways to produce fuels and materials. Could this change the way we design? Commissioned to investigate the future of mobility by Dezeen and MINI, I developed an experimental research partnership with Imperial College London's SynbiCITE synthetic biology centre to underpin the design work. A workshop for SynbiCITE scientists explored alternative visions and definitions of sustainability for synthetic biology, and informed a report designed to challenge synthetic biology's official Roadmap.
Rather than subjecting biology to design, the project imagines design subjected to biological rules. In this alternative vision for sustainable production, resource-intensive metals and plastics have been replaced by degradable biological materials that can be cheaply and efficiently replaced, whether wood or yet-to-be invented engineered biomaterials. Car companies no longer produce entire vehicles, but instead manufacture and distribute a durable chassis block onto which disposable, locally produced bio-shells are added. In this scenario, adaptation, mutation and evolutionary patterns would start to emerge. A single car diversifies down thirteen generations and across five climate zones to produce over one hundred different designs.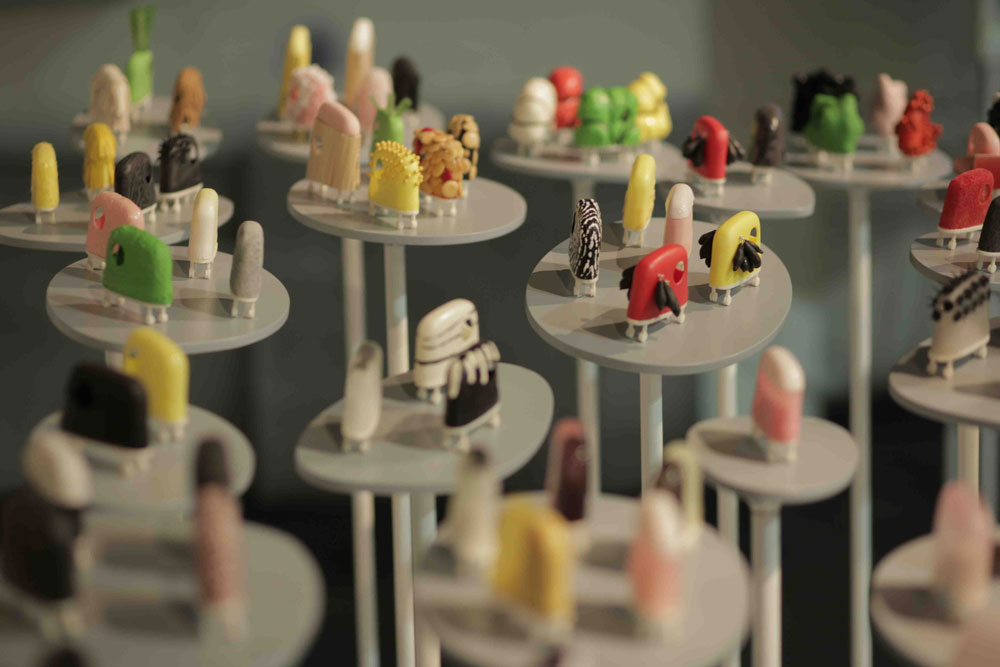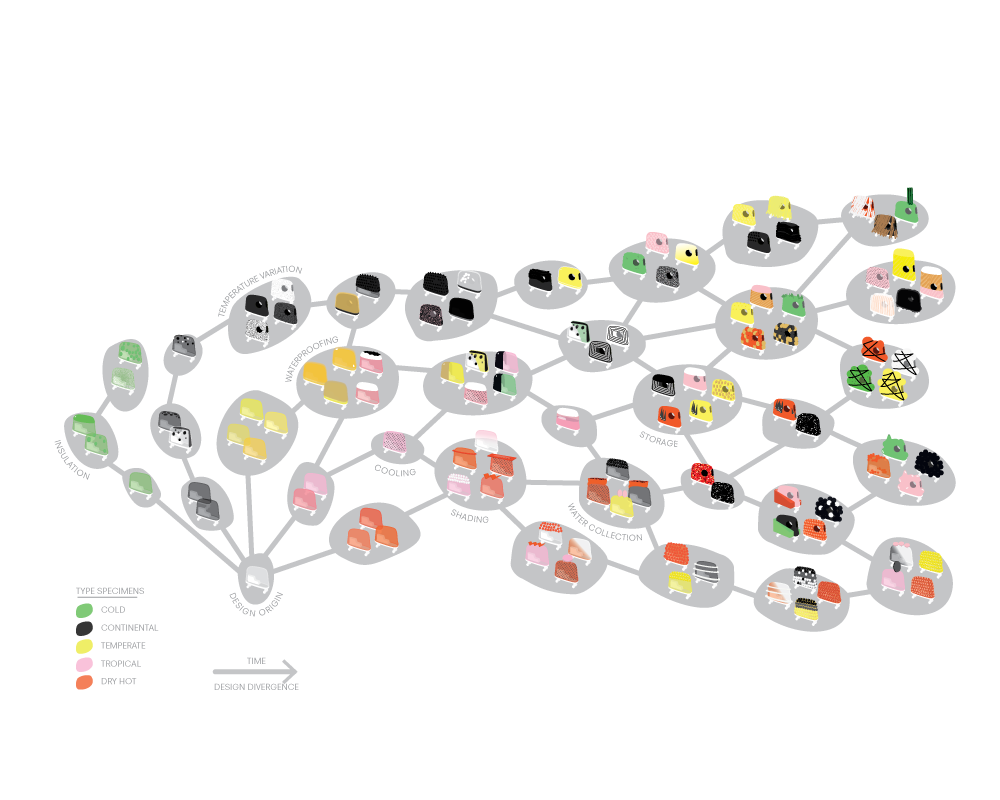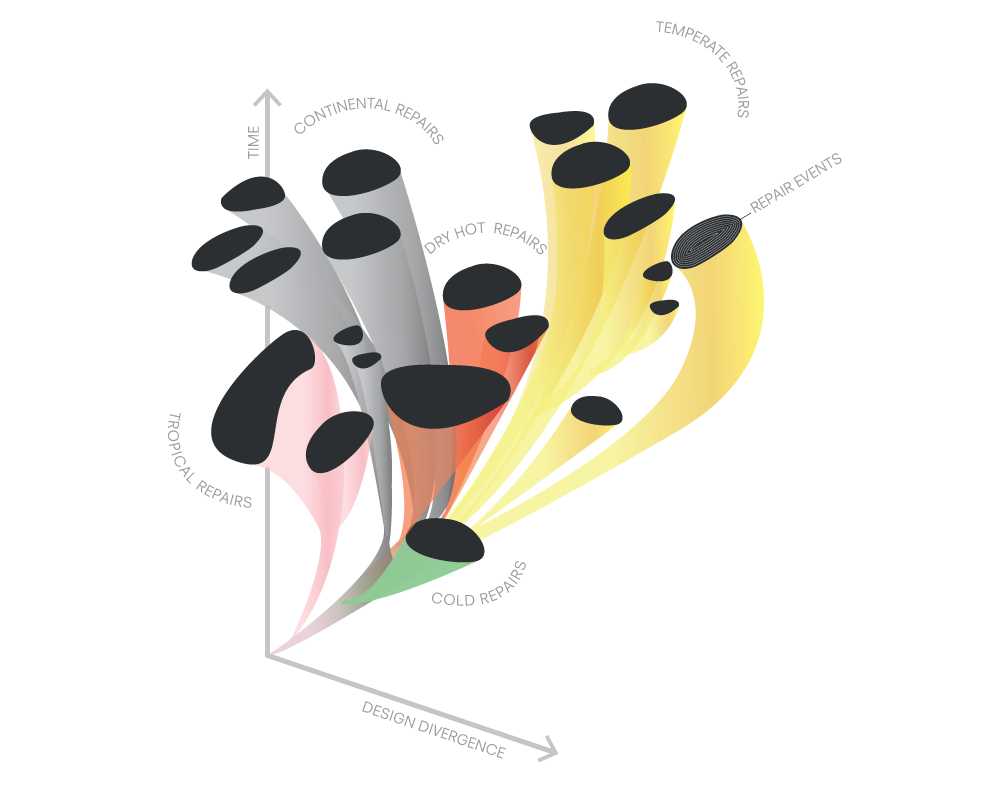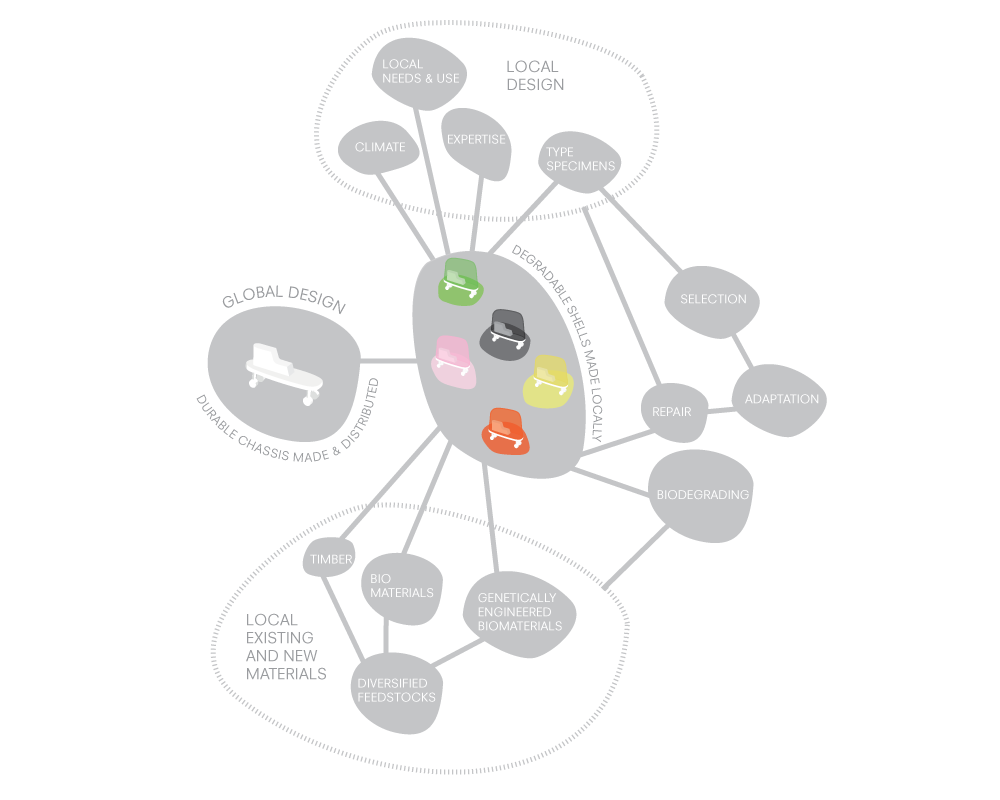 Project concept and design: Alexandra Daisy Ginsberg
Design and production assistant: Timothy Clark
Research assistant: Gemma Lord
Plinth Fabrication: 2MZ Ltd
With thanks to Profs Paul Freemont and Dick Kitney and the SynbiCITE team (Imperial College London), the Royal College of Art Darwin Workshops team, Jon Turney, Dr Koon-Yang Lee (UCL), Dr Gavin Broad (Natural History Museum), Dezeen and MINI.
Design Taxonomy installation view. Photo credit: MINI.
Installation detail. Photo credit: Dezeen.
Designed evolution: one car design diversifies 112 ways over 13 generations and across 5 climate zones.
Design divergence over time.
An idealised production system explores sustainable manufacturing using biological materials, processed distrubuted design, making and repair.