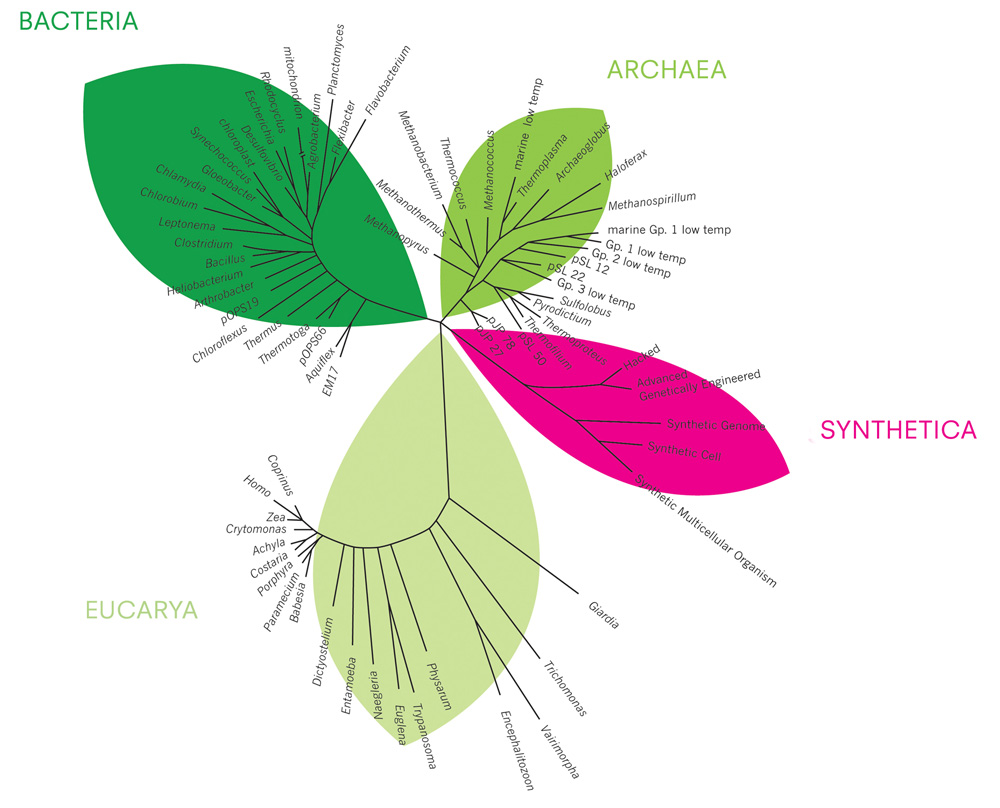 How will we classify what is natural or unnatural when life is built from scratch? Synthetic biology is turning to the living kingdoms for its materials library. It promises no more petrochemicals: instead, pick a feature from an existing organism, locate its DNA and insert into a biological chassis. Engineered life could compute, produce energy, clean up pollution, kill pathogens and even do the housework. Meanwhile, we'll have to add an extra branch to the Tree of Life. The Synthetic Kingdom is part of our new nature.
Biotech promises us control over nature, but living machines need controlling. Biology doesn't respect boundaries or patents. Are promises of sustainability and healthiness seductive enough to accept such compromise?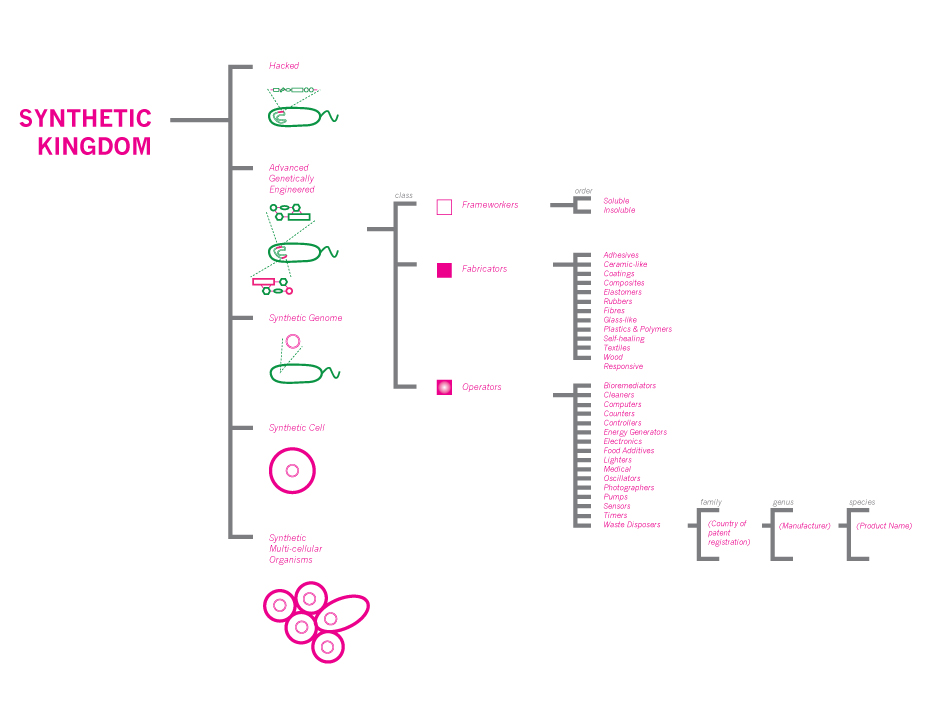 PROMISE & COMPROMISE: SYNTHETIC PATHOLOGIES
Materials impregnated with bacterial and viral predators mean natural disease is a distant memory. But now we must contend with synthetic pathologies. Bacteria occasionally escape from factories, DIY labs and broken products, colonising our internal bodily tracts. There they flourish, simply doing what we designed them to do: to manufacture goods. Sometimes they swap DNA via plasmid rings and evolve—as bacteria are wont to do—combining to form novel growths within the body. Synthetic infection can be profitable and even beautiful. Would you leave your body to science, business or art?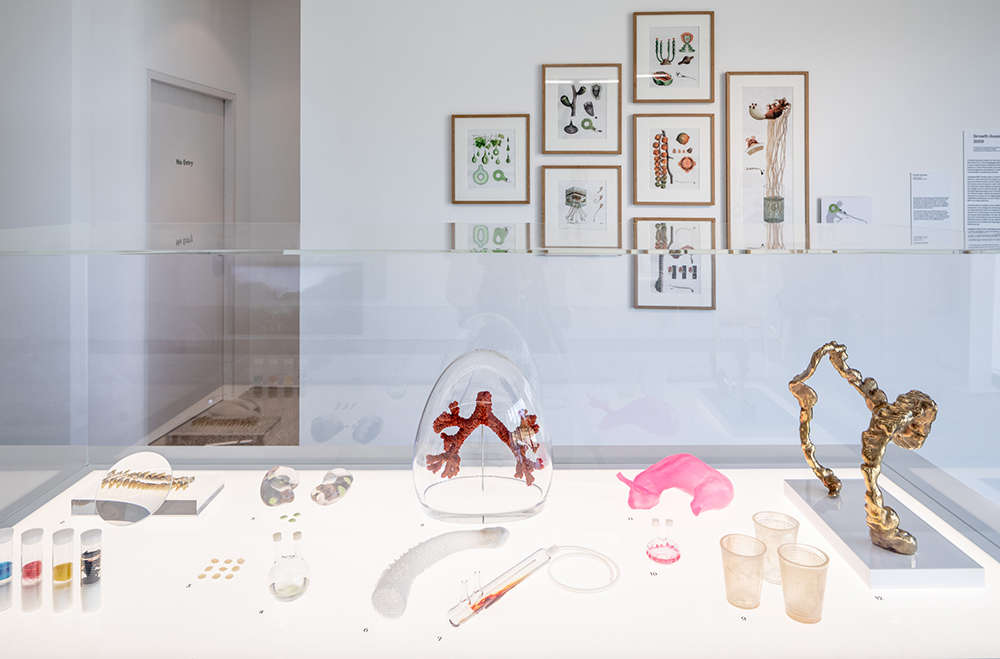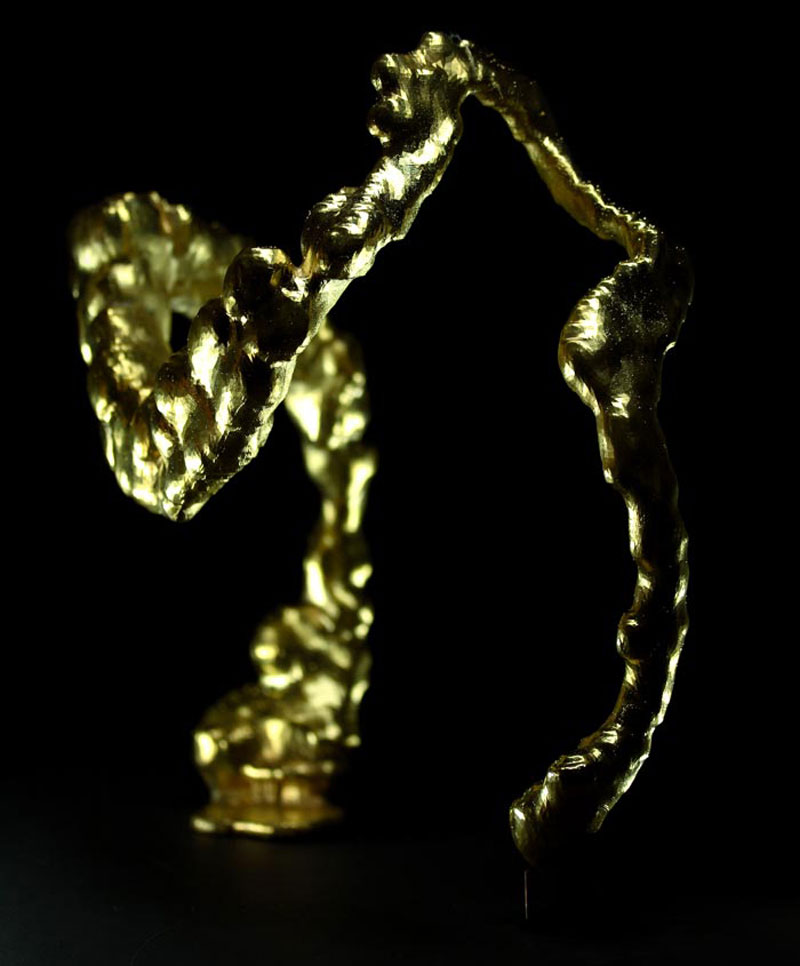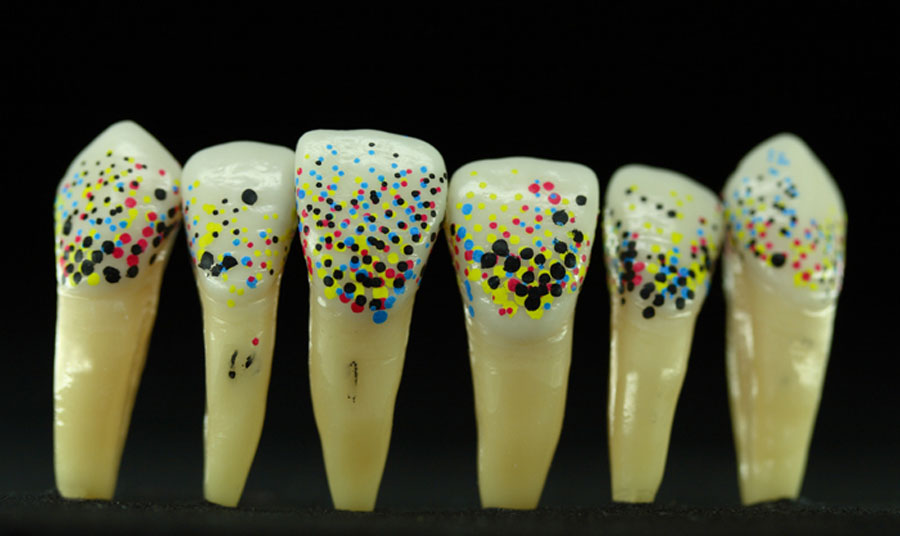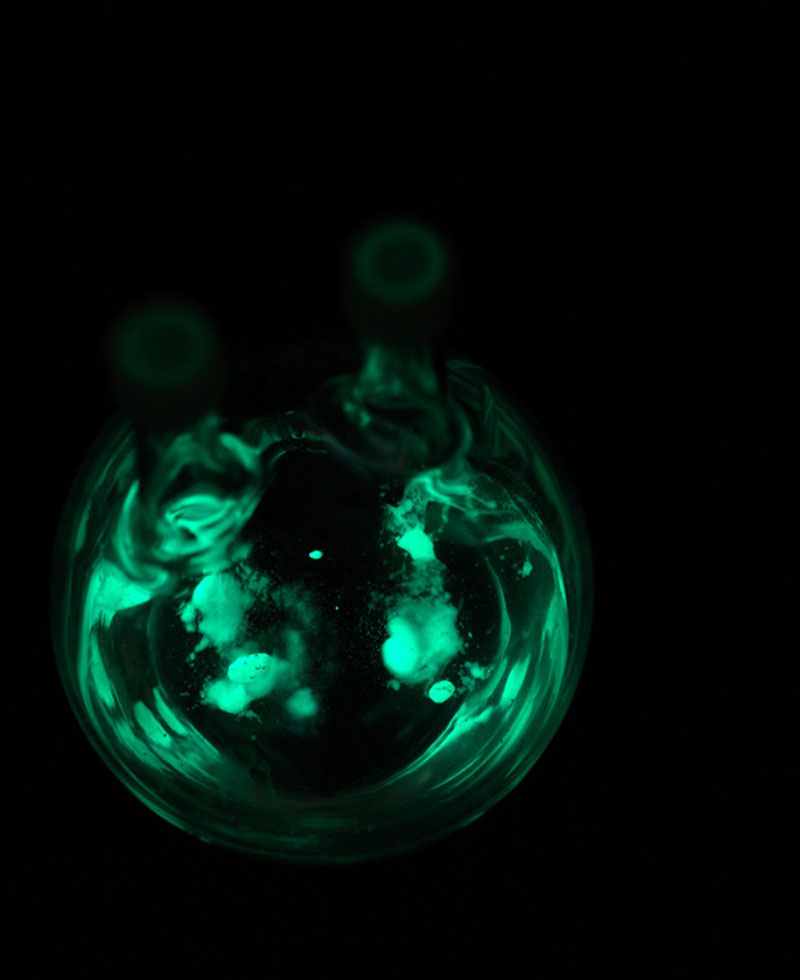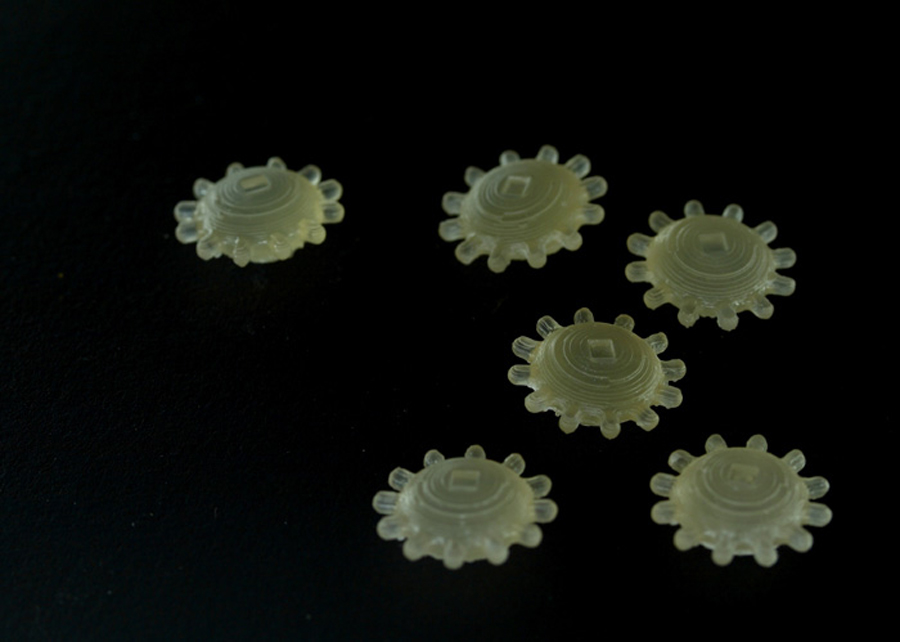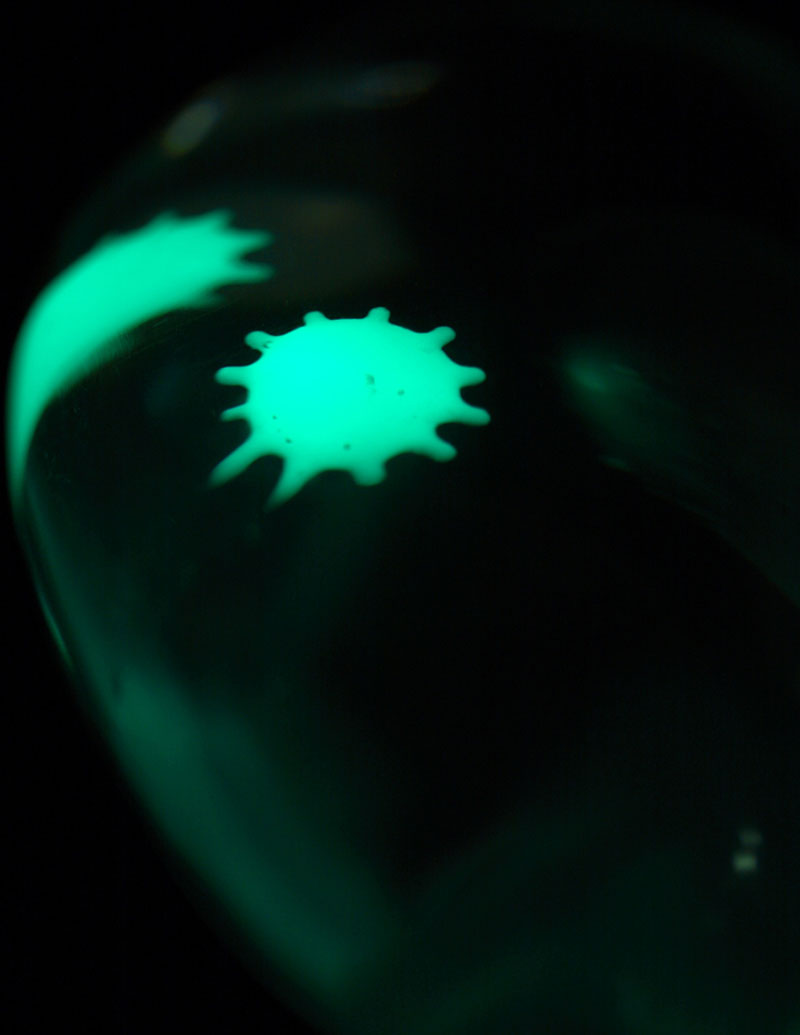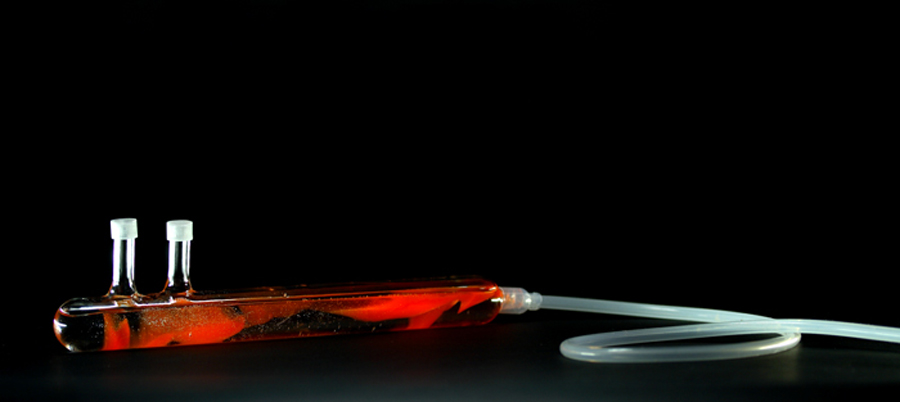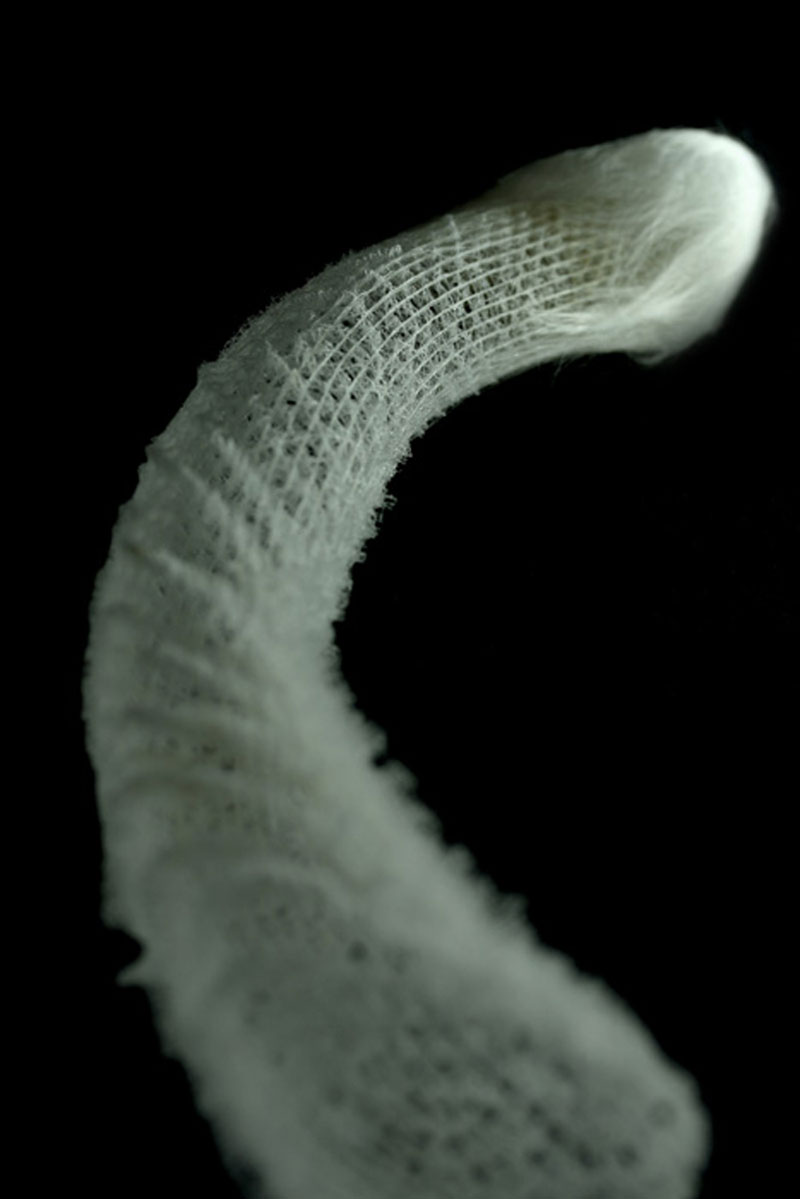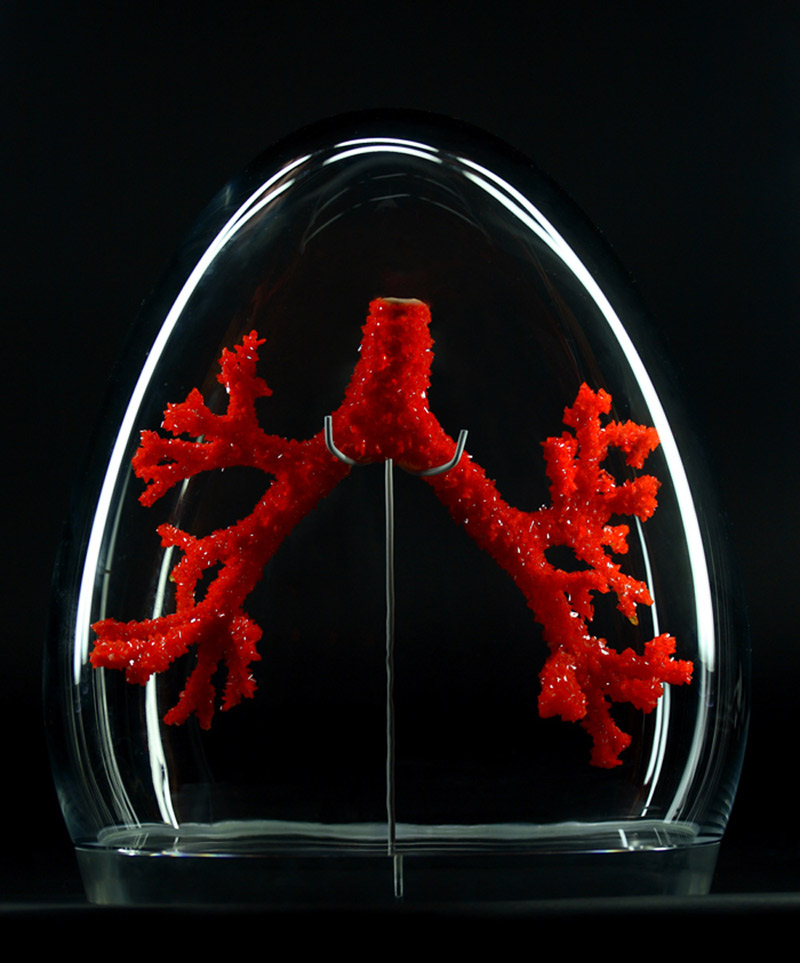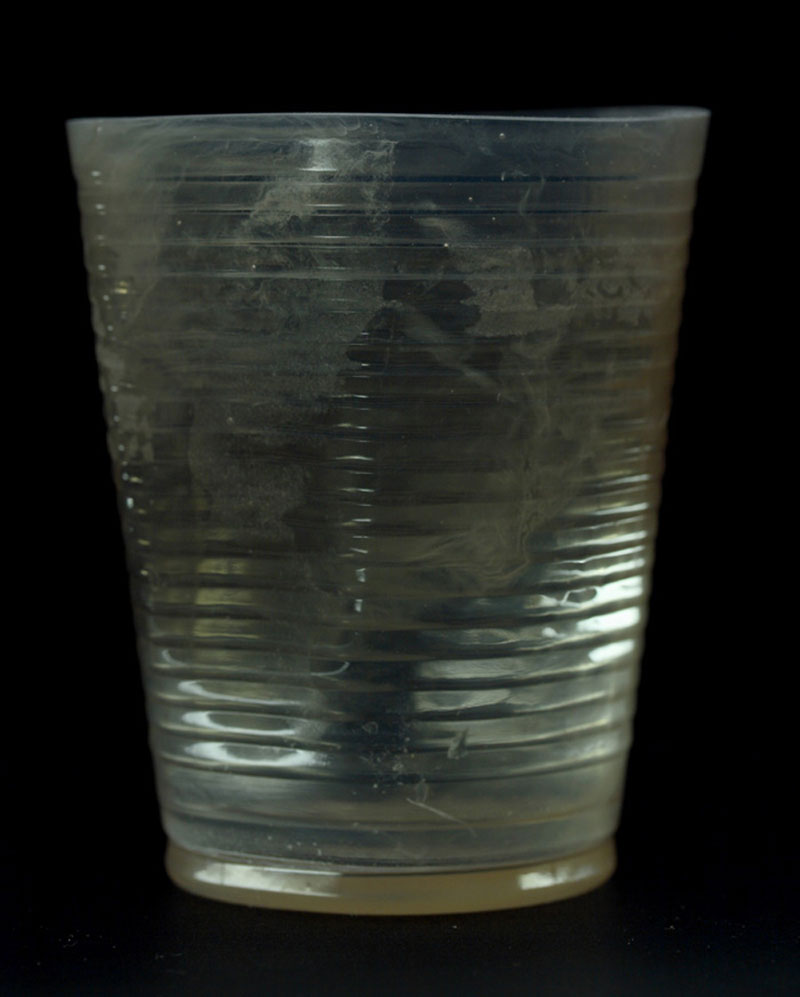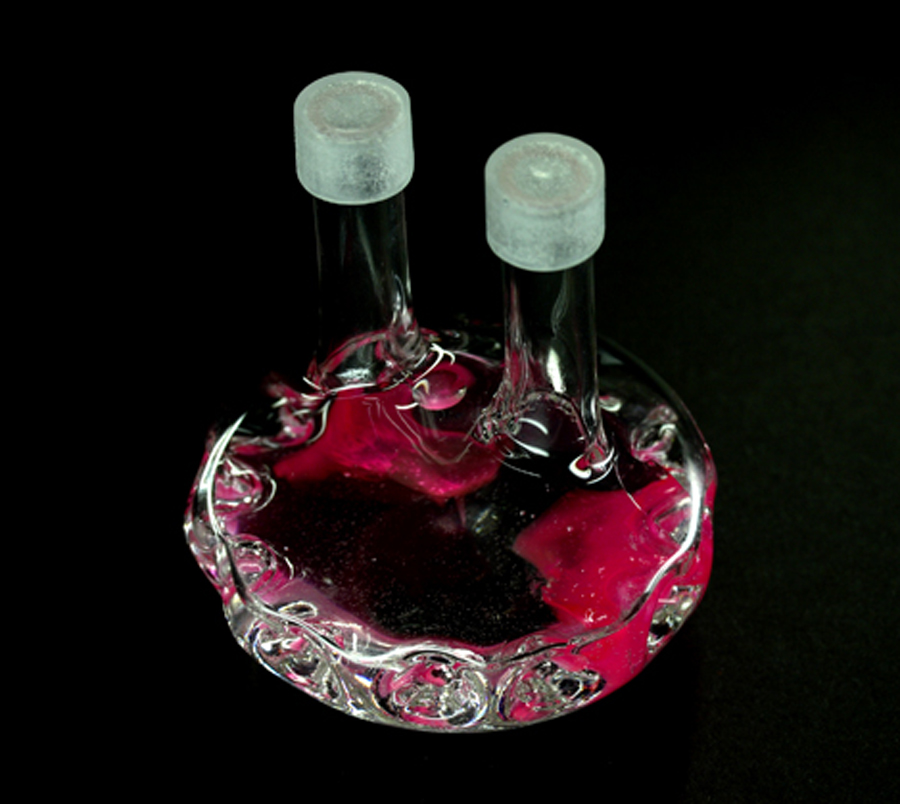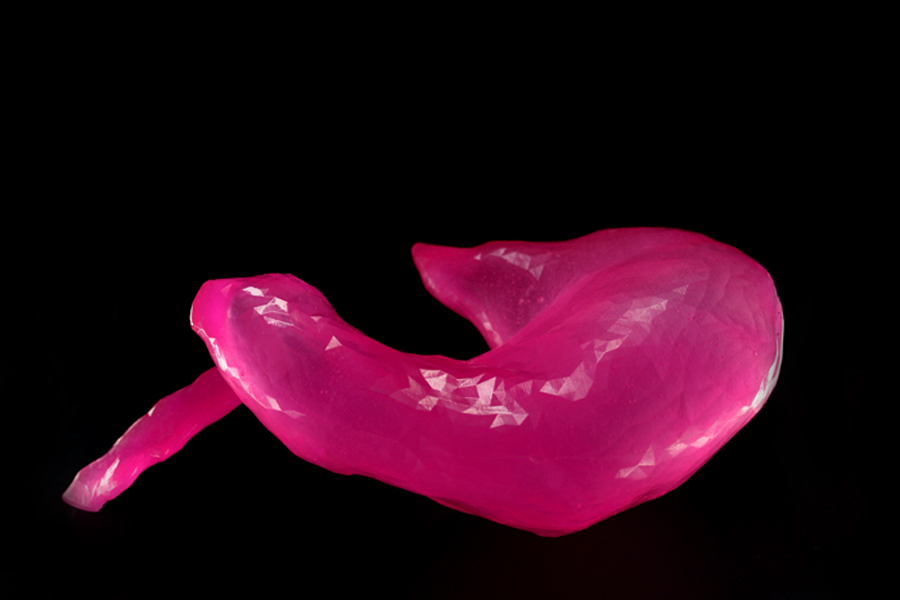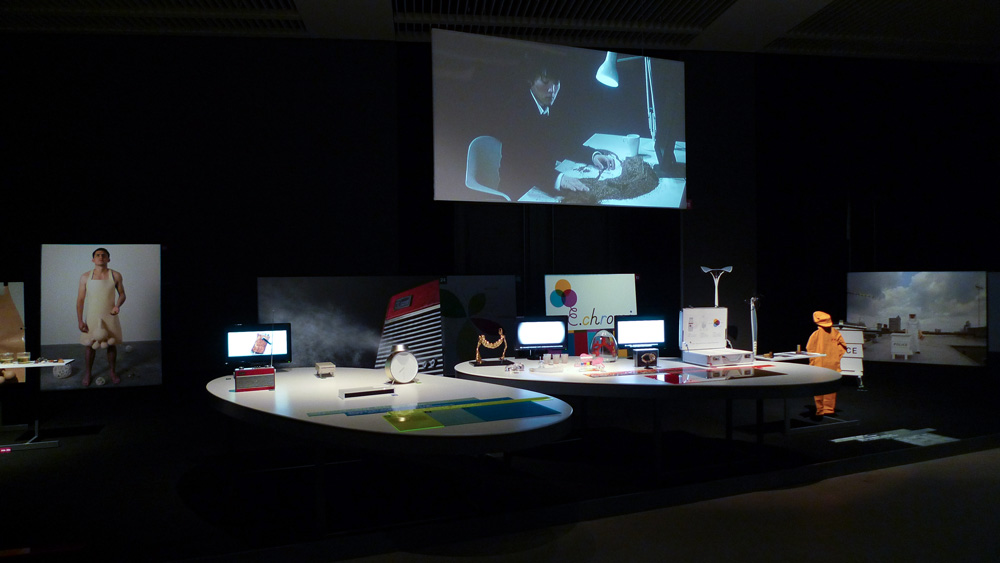 CREDITS
Photographs: Carole Suety
Animation: Cath Elliot
With thanks: Fiona Raby, Design Interactions and the RCA, James Chappell, Dr Richard Ashcroft, Oron Catts, Caitlin Cockerton, Dr John Goulding, Dr Jim Haseloff, Dr Robert James, James King , Dr Su-Lin Lee, Steve Ramsey, Dr Tom Sopwith, Professor Raymond Tallis, Dr Dave West.


PAST EXHIBITIONS
Better Nature
Vitra Design Museum Gallery
Weil-am-Rhein, Germany
July 20 2019 – November 24 2019
Ars Electronica,
Linz, Austria
Netherlands Architecture Institute,
Rotterdam, The Netherlands
The Central House of Artists,
Moscow, Russia
AMOA-Arthouse,
Austin, Texas, USA
Droog Lab,
Dutch Design Week,
Eindhoven, The Netherlands
DOX Centre for Contemporary Art,
Prague, Czech Republic
The National Museum of China,
Beijing, China
Spectrum,
Perth, Australia
Royal Institute Australia,
Adelaide, Australia
The Wellcome Trust,
London, UK
Science Gallery,
Dublin, Ireland
St Etienne Biennale Internationale Design,
St Etienne, France
Z33,
Hasselt
Imperial College,
London, UK
Santa Fe Complex,
New Mexico, USA
PRESS
Cover image,
Nucleic Acids Research,
8 May 2010

Cover image,
Synthetic Biology - A Primer
Imperial College Press, 2012
The Synthetic Kingdom
Second Nature: International Journal of Creative Media,
RMIT, Australia,
March 2010
The Synthetic Kingdom, a proposal for a new branch of the tree of life to accommodate our 'new nature.'
Proposal for a Linnean Taxonomy System for the Synthetic Kingdom.
New iterations drawn after discussions with experts: the Synthetic Kingdom as a spaghetti network, a "floating" kingdom, as small weeds on the existing branches, and a more 'realistically-sized' kingdom.
Better Nature at Vitra Design Gallery, 2019.
PATHOLOGY: COLONIC ALCHEMY

The ultimate synthetic pathology: the patient's waste material turned to gold. It had always been thought that gold was impossible to synthesise; now the humble colon has become our most precious organ.
PATHOLOGY: CMYK PLAQUE

Replacing the use of artificial colourants in foods and dyes, modified E. coli self-organise into pixel-like biofilms. Cyan, magenta and yellow come from mutated green fluorescent protein; while black comes from the enzyme that pigments animal hair. Extracted from a 34-year-old man with poor dental hygiene, food colourant biofilm has built up on tooth surface.
UNLIMITED ENERGY: LUMINAIRE
The enzyme luciferase offers an alternative to toxic mercury used in energy-saving light bulbs.
COMPUTING: MICROBECHIPS
Nanoparticles—100 times smaller than most bacteria—build calcium phosphate structures for bioelectronic components to colonise.
PATHOLOGY: BIOLUMINESCENT KIDNEY STONES
An epidemic of glowing kidney stones in a bioelectronics factory was traced back to poor health and safety practices. The employee responsible passed these stones naturally.
LIVING MACHINES: CARBON MONOXIDE POLLUTION SENSOR
These living household sensors contain the protein CooA, which binds to carbon monoxide, triggering transcription of reporters DsRed2Zs and Yellow1. An orange-colour signals dangerous carbon monoxide levels.
TELECOMMUNICATIONS: OPTICAL FIBRE
Bacteria containing the enzyme silicatein transform the sea into products. Silicic acid is polymerized from seawater to make silicate fibres for fibre optics, like in this naturally-occurring Venus Flower Basket.
PATHOLOGY: POLLUTION-SENSING LUNG TUMOUR
A terminal pathology from a heavy smoker. A new species evolved, combining glass-fibre fabricating bacteria and a carbon monoxide sensor species, still identifiable by its manufacturer's DNA tag.
PLASTICS: DISPOSABLE CUP
Engineered bacteria secrete the fibrous protein keratin to make biodegradable plastic. Would you drink from a cup made from the material of human hair or fingernails?
BIOELECTRONICS: LUNCHTIMER
Using a synthetic oscillator called a 'represillator', these bacteria are programmed to express pink protein DsRed2 at lunchtime, synchronising with the human biological clock.
PATHOLOGY: TIMER TRICHOBEZOAR
A 52-year-old male synthesised a new bacterial species in his stomach. It began to secrete a plastic mass of keratin that turns pink at lunchtime. Bezoars—or hairballs—were once prized as antidotes; this patient happily sold the rights to his novel bacteria's DNA.
Installation view: What If…, curated by Dunne & Raby, National Museum of China, 2011.