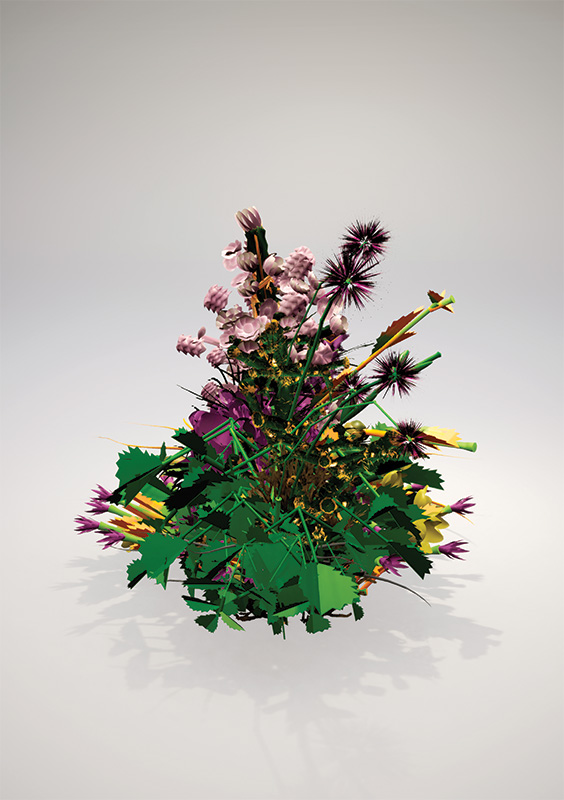 Human dreams of colonisation are not limited to Earth. We see Mars, untouched by Earth life as barren, treacherous, beautiful; another planet to colonise. But humans invariably become exploiters. Instead, could we imagine Mars colonised only by plants, flourishing without us? The Wilding of Mars simulates the growth of a planetary wilderness over millennia, seeded with Earth life forms. Digital flowers, harvested from a garden we can never visit, would be our only reward.
Edition of 100.
Giclée print, 420 x 594mm (A2). Hand-numbered archival reproduction on 255gsm Somerset Velvet pure cotton rag.
Accompanied by a signed letter of authenticity from the artist.
£125.
Available from Somerset House.
50% of all proceeds after production go directly to the artist, with the remaining 50% going to Somerset House Trust to support the Young Talent Fund.